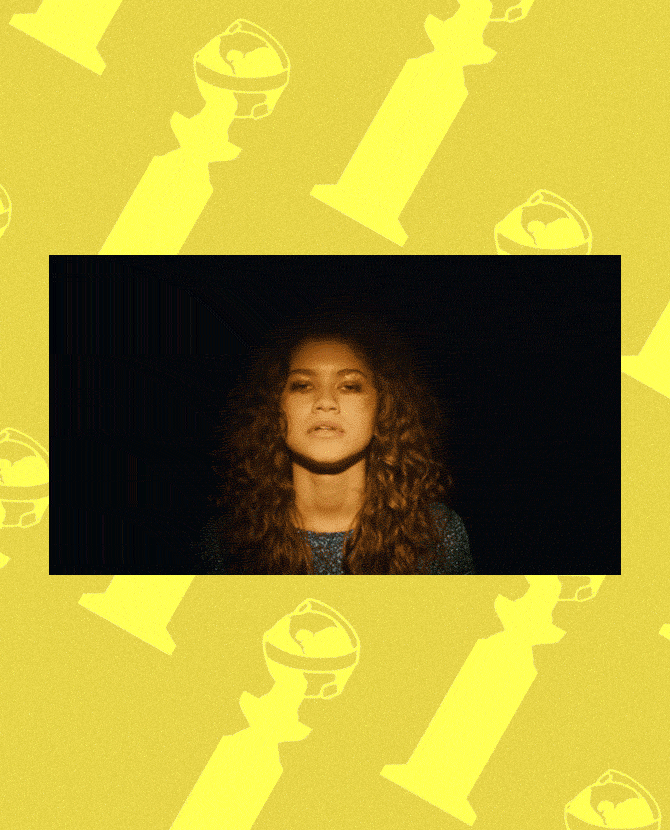 I to nije jedini propust ove godine
Juče su izašle nominacije za Zlatne globuse i umesto prikazivanja šta je najbolje u filmovima i na televiziji prethodne godine ostavili su mnoge da se češkaju po glavi sa pitanjem "šta se kog đavola ovde dešava?". I to sa razlogom. Pored nezasluženih nominacija (da, govorimo o "The Kominsky Method", "Big Little Lies", Rachel Brosnahan i Cate Blanchett, između ostalih) veći problem i pitanja proističu iz onih nominacija koje se nisu desile.
Znamo da je poslednja sezona "Games of Thrones" bila veliko razočarenje i antiklimaks, ali to ne znači da su glumci razočarali u svojim ulogama. Ipak, nominacije nisu dobili. Takođe, imamo i najveći hit leta, seriju "Euphoria" koja je dobila i pohvale kritike i publike, i pokrenula lavinu oduševljenje svežinom, beauty izgledima u seriji i muzikom koju ljudi ne prestaju da vrte na svojim plejlistama. Ali, iz nepoznatih razloga ova HBO serija nije dobila ni jednu nominaciju! Još veće iznenađenje jeste što Zendaya nije dobila za svoju ulogu nominaciju. Fanovi su (s razlogom) besni, i odmah su otišli na Twitter da svoje negodovanje i iskažu. Nekadašnja Disney zvezda je u ovoj seriji pokazala najveću zrelost do sada i uvrstila se u ligu velikih imena na koje treba računati i u sadašnjosti i u budućnosti. 
Da ne zaboravimo i kompletno ignorisanje mini-serije "When They See Us" koja je prodrmala Ameriku. Reč je o seriji koja se prati priču petorice Afro-američkih momaka koji su optuženi za silovanje džogerke u Central parku u Njujorku i zbog čega su kao dečaci od 14 godina osuđeni na 5 – 15 godina zatvora, da bi na kraju svi bili oslobođeni. Slučaj koji je podelio Ameriku pretočen je u seriju koja je potegla pitanja koja su i dalje aktuelna u Americi.
Još nekoliko stvari: zašto nominacija za Cate Blanchett? Obožavamo je do ludila, ali ovo nije uloga koja zaslužuje pažnju. I gde su uopšte rediteljke ove godine? Pored toliko fenomenalnih filmova koje su režirale nijedna nije uvrštena u finalni izbor. Kada ćemo doći do momenta da raspravljamo o nagradama na osnovu fenomenalnih uloga i filmova i serija koje se tu nalaze, a ne zbog talenata koji su isključeni i nisu dobili priznanja koja zaslužuju? Izgleda nikada.
Televizija
Najbolji glumac – Mjuzikl ili komedija
Michael Douglas ("The Kominsky Method")
Bill Hader ("Barry")
Ben Platt ("The Politician")
Paul Rudd ("Living with Yourself")
Ramy Youssef ("Ramy")
Najbolja glumica – Mjuzikl ili komedija
Christina Applegate ("Dead to Me")
Rachel Brosnahan ("The Marvelous Mrs. Maisel")
Kirsten Dunst ("On Becoming a God in Central Florida")
Natasha Lyonne ("Russian Doll")
Phoebe Waller-Bridge ("Fleabag")
Najbolji glumac – Drama
Brian Cox ("Succession")
Kit Harington ("Game of Thrones")
Rami Malek ("Mr. Robot")
Tobias Menzies ("The Crown")
Billy Porter ("Pose")
Najbolja glumica – Drama
Jennifer Aniston ("The Morning Show")
Olivia Colman ("The Crown")
Jodie Comer ("Killing Eve")
Nicole Kidman ("Big Little Lies")
Reese Witherspoon ("Big Little Lies")
Najbolji glumac u limitiranoj seriji ili TV filmu
Christopher Abbott ("Catch-22")
Sacha Baron Cohen ("The Spy")
Russell Crowe ("The Loudest Voice")
Jared Harris ("Chernobyl")
Sam Rockwell ("Fosse/Verdon")
Najbolja glumica u limitiranoj seriji ili TV filmu
Kaitlyn Dever ("Unbelievable")
Joey King ("The Act")
Helen Mirren ("Catherine the Great")
Merritt Wever ("Unbelievable")
Michelle Williams ("Fosse/Verdon")
Najbolja mini-serija ili TV film

"Catch-22″
"Chernobyl"
"Fosse/Verdon"
The Loudest Voice
"Unbelievable"
Najbolja glumica u sporednoj ulozi u seriji,mini-seriji ili TV filmu
Patricia Arquette ("The Act")
Helena Bonham Carter ("The Crown")
Toni Collette
Meryl Streep ("Big Little Lies")
Emily Watson ("Chernobyl")
Najbolji glumac u sporednoj ulozi u seriji, limitiranoj seriji ili TV filmu
Alan Arkin ("The Kominsky Method")
Kieran Culkin ("Succession")
Andrew Scott ("Fleabag")
Stellan Skarsgård ("Chernobyl")
Henry Winkler ("Barry")
Najbolja serija – Drama
"Big Little Lies"
"The Crown"
"Killing Eve"
"The Morning Show"
"Succession"
Najbolja serija – Mjuzikl ili komedija
"Barry"
"Fleabag"
"The Kominsky Method"
"The Marvelous Mrs. Maisel"
"The Politician"
Film
Najbolji film – Mjuzikl ili komedija
"Once Upon a Time in Hollywood"
"Jojo Rabbit"
"Knives Out"
"Rocketman"
"Dolemite Is My Name"
Najbolji film – Drama
"The Irishman"
"Marriage Story"
"1917"
"Joker"
"The Two Popes"
Najbolji film na stranom jeziku
"The Farewell"
"Pain and Glory"
"Portrait of a Lady on Fire"
"Parasite"
"Les Misérables"
Najbolji scenario
Noah Baumbach ("Marriage Story")
Bong Joon-ho i Han Jin-won ("Parasite")
Anthony McCarten ("The Two Popes")
Quentin Tarantino ("Once Upon a Time in Hollywood")
Steven Zaillian ("The Irishman")
Najbolja pesma
"Beautiful Ghosts" ("Cats")
"(I'm Gonna) Love Me Again" ("Rocketman")
"Into the Unknown" ("Frozen II")
"Spirit" ("The Lion King")
"Stand Up" ("Harriet")
Najbolji glumac u sporednoj ulozi
Tom Hanks ("A Beautiful Day in the Neighborhood")
Anthony Hopkins ("The Two Popes")
Al Pacino ("The Irishman")
Joe Pesci ("The Irishman")
Brad Pitt ("Once Upon a Time in Hollywood")
Najbolja glumica u sporednoj ulozi
Kathy Bates ("Richard Jewell")
Annette Bening ("The Report")
Laura Dern ("Marriage Story")
Jennifer Lopez ("Hustlers")
Margot Robbie ("Bombshell")
Najbolji glumac – Mjuzikl ili komedija
Daniel Craig ("Knives Out")
Roman Griffin Davis ("Jojo Rabbit")
Leonardo DiCaprio ("Once Upon a Time in Hollywood")
Taron Egerton ("Rocketman")
Eddie Murphy ("Dolemite Is My Name")
Najbolji animirani film
"Frozen II"
"How to Train Your Dragon: The Hidden World"
"Missing Link"
"Toy Story 4"
"Lion King"
Najbolji glumac – Drama
Christian Bale ("Ford v Ferrari")
Antonio Banderas ("Pain and Glory")
Adam Driver ("Marriage Story")
Joaquin Phoenix ("Joker")
Jonathan Pryce ("The Two Popes")
Najbolja glumica – Drama
Cynthia Erivo ("Harriet")
Scarlett Johansson ("Marriage Story")
Saoirse Ronan ("Little Women")
Charlize Theron ("Bombshell")
Renée Zellweger ("Judy")
Najbolja glumica – Mjuzikl ili komedija
Awkwafina ("The Farewell")
Ana de Armas ("Knives Out")
Cate Blanchett ("Where'd You Go, Bernadette")
Beanie Feldstein ("Booksmart")
Emma Thompson ("Late Night")
Najbolji glumac – Mjuzikl ili komedija
Daniel Craig ("Knives Out")
Roman Griffin Davis ("Jojo Rabbit")
Leonardo Dicaprio ("Once Upon a Time… In Hollywood")
Taron Egerton ("Rocketman")
Eddie Murphy ("Dolemite is My Name")
Najbolji reditelj
Bong Joon-ho ("Parasite")
Sam Mendes ("1917")
Todd Phillips ("Joker")
Martin Scorsese ("The Irishman")
Quentin Tarantino ("Once Upon a Time in Hollywood")